Vanilla Gift is a gift card company that sells direct-to-consumer and through retail partners.  The brand's delightful, uplifting visual and verbal identity was always a pleasure to work on. GirlsWhoWearGlasses produced creatives for every digital touchpoint of the brand including web, social media, email, and display ads.
First Responders Campaign
The First Responders campaign goal was to encourage customers to thank first responders for their hard work and dedication during the pandemic. Scope of this wide-reaching campaign included the web hero, email blasts, and social media.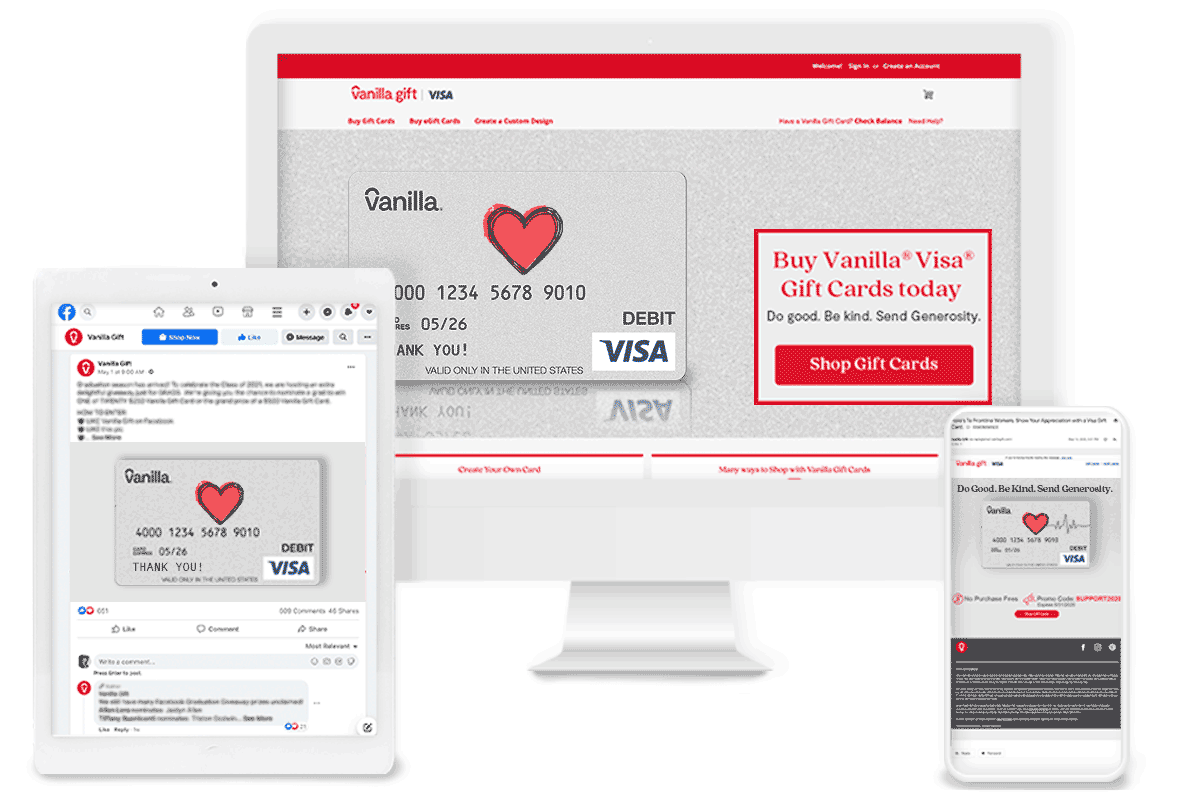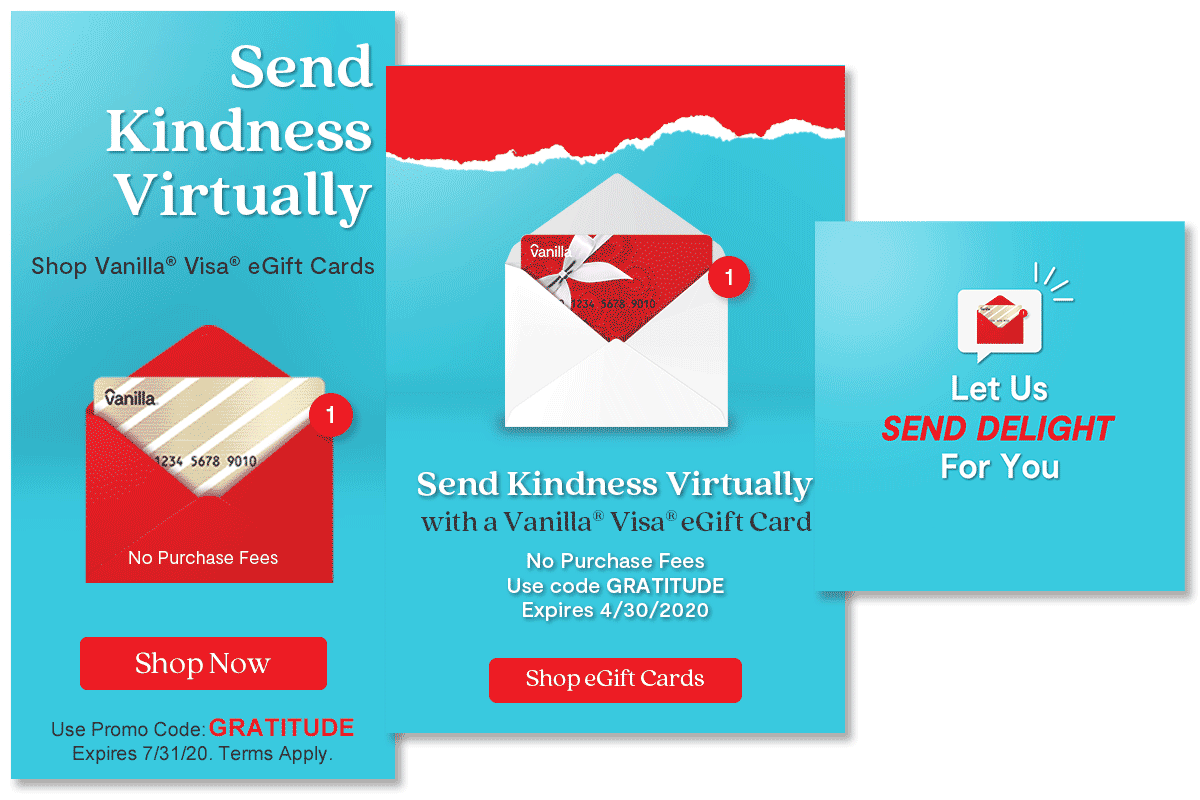 The Send Kindness campaign encouraged customers to buy eGift Cards to send to friends and family despite being sheltered at home during the pandemic. This project included display ads, email blasts, and social media to promote the idea of safe and easy remote gifting.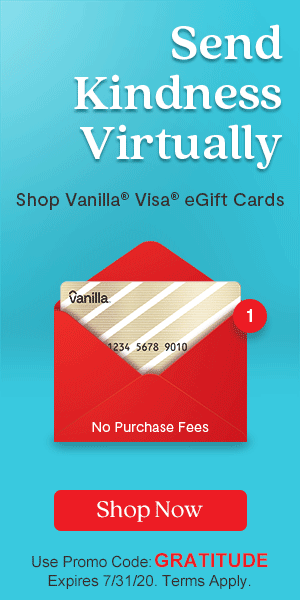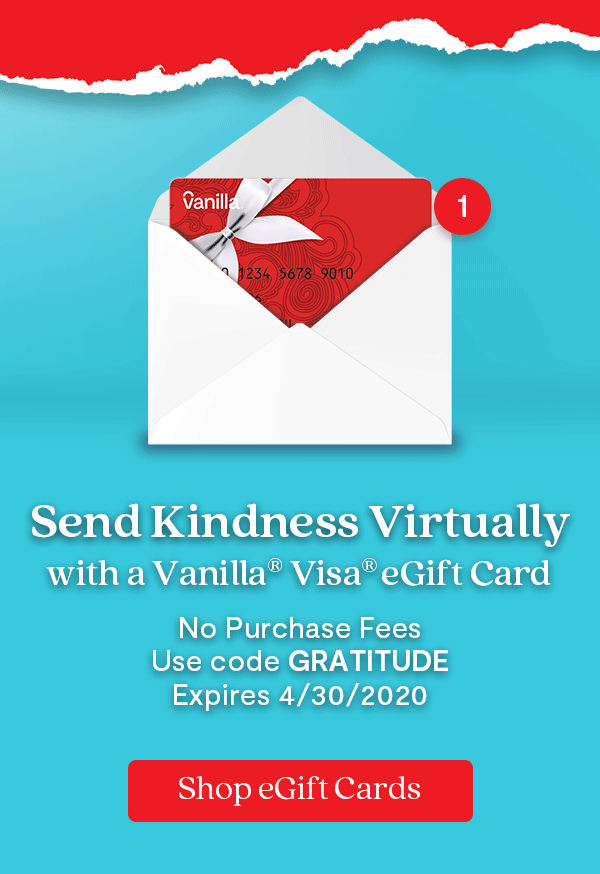 Vanilla Gift often hosts events to promote the brand through virtual community engagement. GirlsWhoWearGlasses produced assets for several events, including the Virtual Ice Cream Social. We produced email blasts, IG Stories, IG Wallpapers, and Giphy stickers as well as printables such as activity pages. The event was a huge success and hosted over 700 attendees.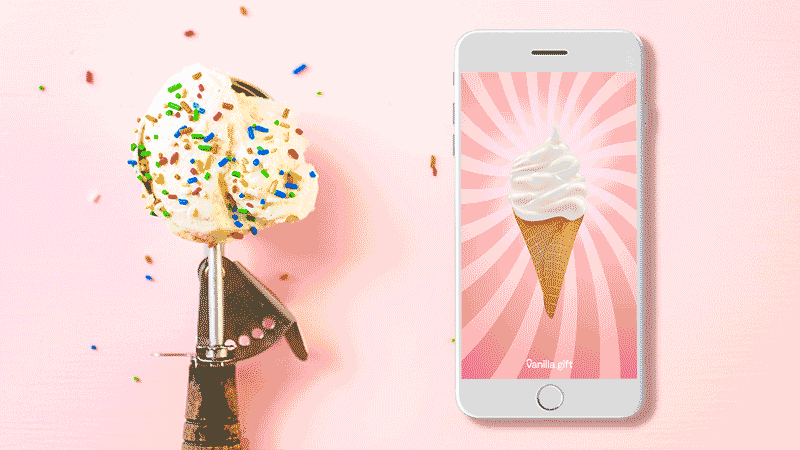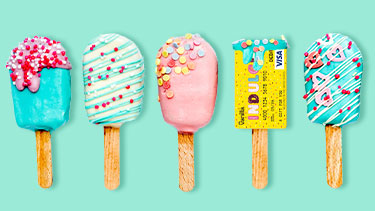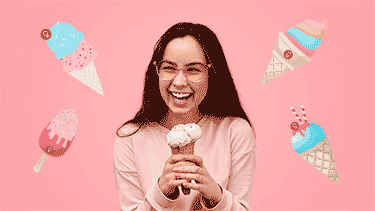 Vanilla Gift has propelled its social media presence with organic and paid content. We created the visual story-telling assets to deliver their messaging, producing creatives for Facebook, Instagram, Stories, and Pinterest.