GritWork is a consulting company that helps food organizations grow sustainably with operations strategies in every step of the supply chain.
GritWork needed a complete redesign of a legacy website. The company touches every aspect of the food supply chain from farm to end user, and everything in between. Our goal was to create a web experience that showcased GritWork's broad range of experience and expertise in every aspect of the food supply chain.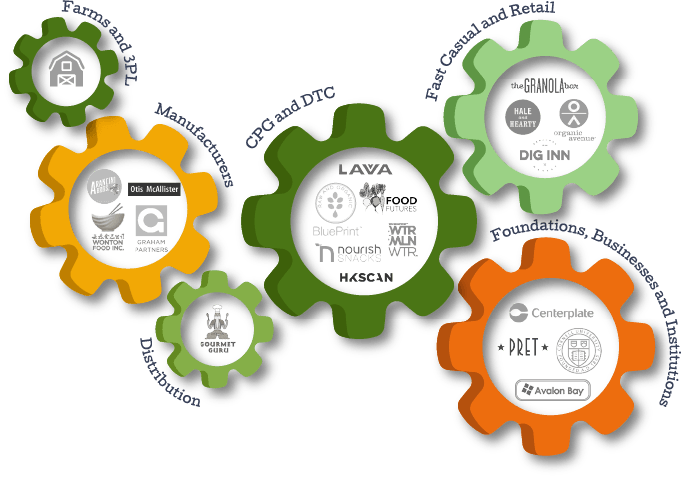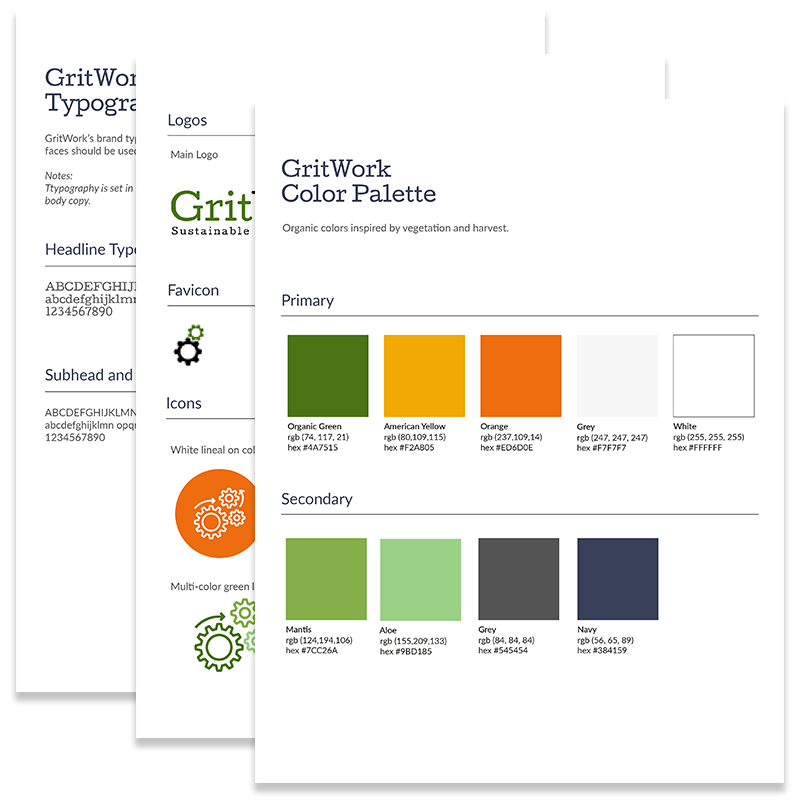 GritWork needed a visual identity to unify different segments of the business. We developed a visual identity system comprised of core colors and iconography built off the brand's gear logo. A color palette was developed that evokes vegetation, harvest, and bounty. The outcome was a green-heavy color story with pops of sunset yellow and a ripened orange. Brand iconography references the farm-to-shelf concept – rife with images of food supply chain elements. 
Visual interest was achieved with the use of bold color and animation to encourage the user's journey throughout the site. Module animation was added to guide the eye through the site, and gifs and videos were created to pique interest. Infographics were created to visually convey concepts.